Product description:
4K Ultra HD DLP 3500 lumens HDR Compatible SuperColor™ Home Entertainment projector

The PX747-4K is a high brightness 3500 ANSI Lumens 4K Ultra HD projector for living room entertainment. Packed with 3500 ANSI Lumens of brightness, this projector is guaranteed to project high quality images in any lighting. PX747-4K leverages the latest XPR technology to project 8.3 megapixels of true 4K Ultra HD resolution for maximum big screen detail. The projector supports HDR and Rec. 2020 enhanced content to produce highly detailed images with more information in the darker and brighter part of a scene for an unmatchable viewing experience. Dual HDMI inputs offer quick connection to an array of devices, while the integrated USB power supply can be used as a power source for connected dongles and devices. 
World's First High Brightness DLP 4K Ultra HD Home Projector
8.3 million pixels | 3500 ANSI Lumens | HDR Compatible

Whether Day or Night, Any Time is the Right Time
PX747-4K, the FIRST high brightness 4K Ultra HD home projector, projects consistent clear and bright images under any settings. Worry about lighting and shades?
It's not a problem with this projector so you can spontaneously enjoy sports and game, anytime, anywhere.

This claim is based on and limited to 3,500 ANSI lumens DLP 4K Ultra HD projector under $1,999.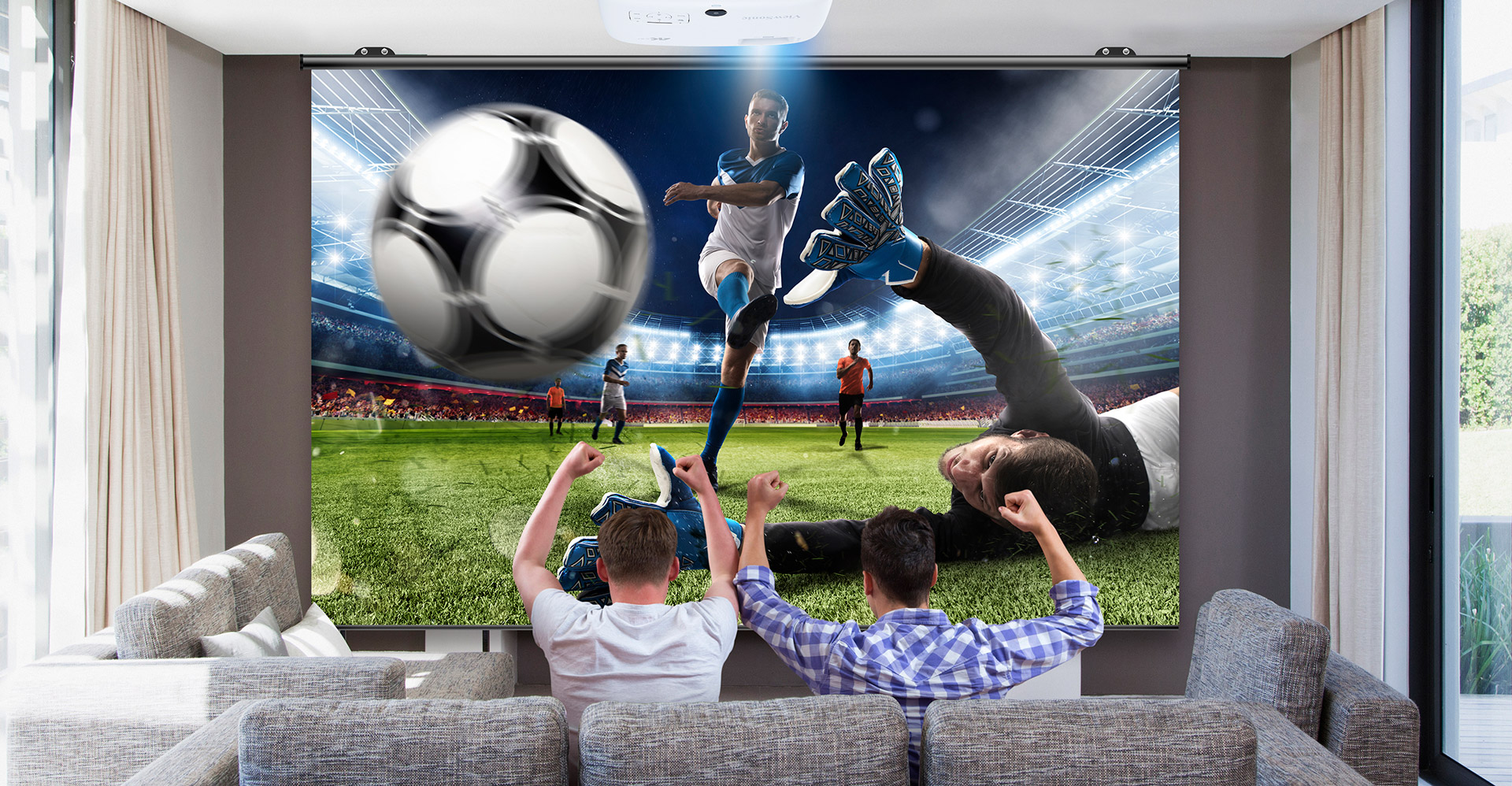 Home Stadium is Your Backyard
Nowhere to catch games on weekends?
What better place than with your friends in the comfort of your own home! Cheer on your favorite teams with PX747-4K's ultra-high resolution clarity and immersive images.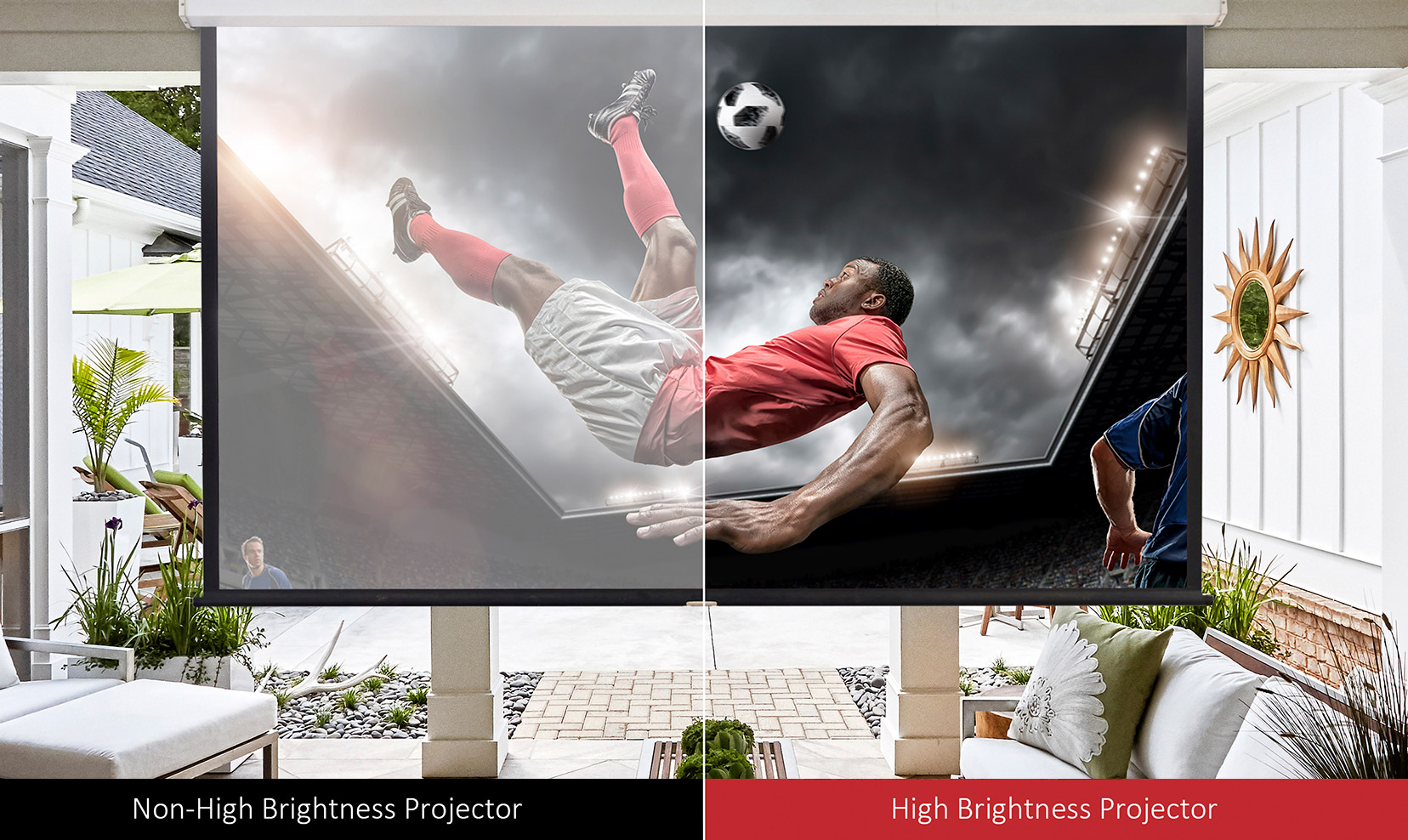 8.3 Million Pixel Clarity
Enjoy the vivid details of true 4K that is 4X the clarity of Full HD. 8.3 million pixel clarity is supplemented by Texas Instruments' DLP XPR technology, a perfect combination to provide you with next level clarity. With an impressive unit like this, it's no secret that the PX747-4K is 4K UHD certified by Consumer Technology Association (CTA) standards.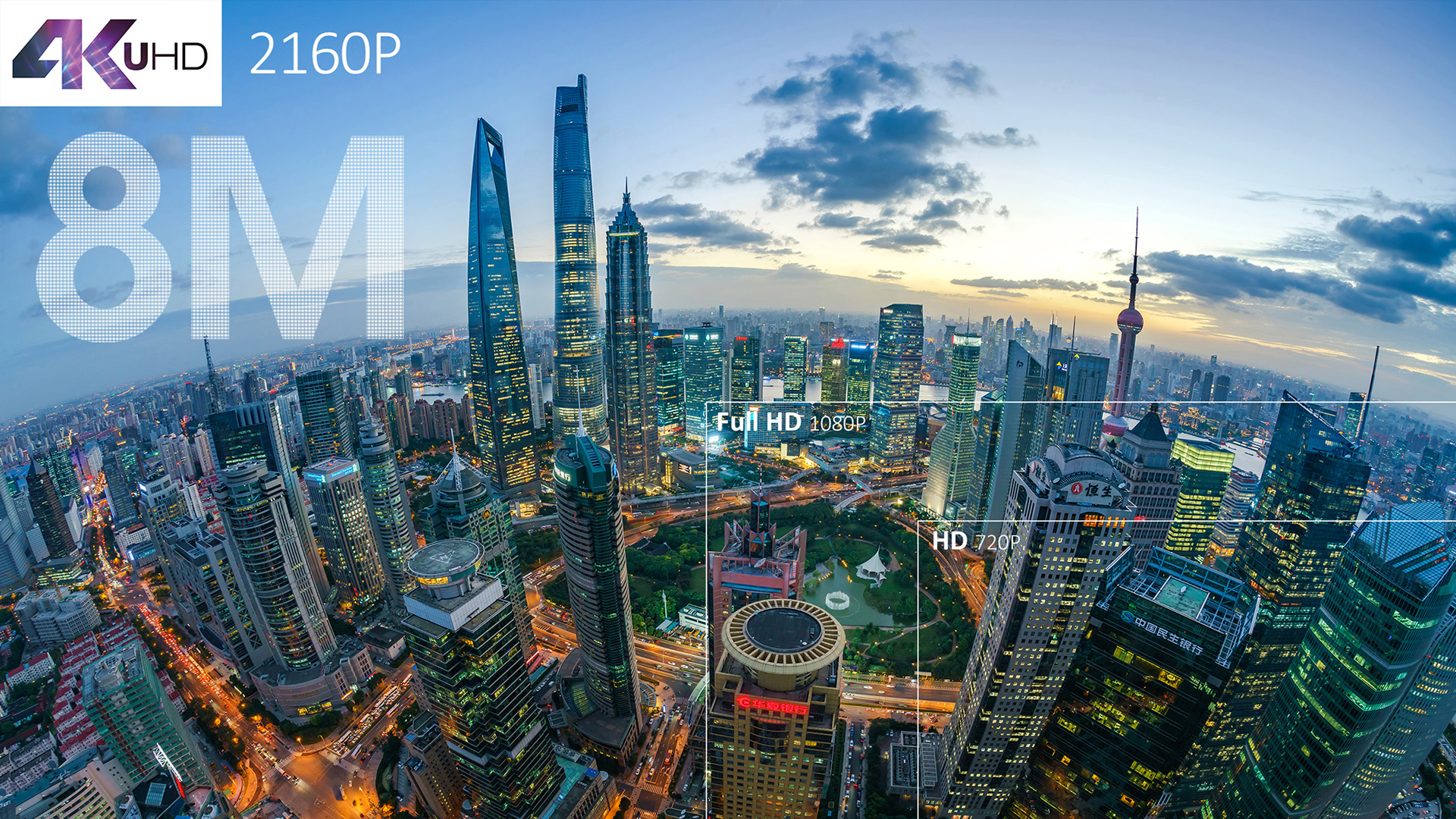 Immersive Ultra HD on Big Screen
Get to enjoy different kinds of immersive 4K contents, like video streaming, console gaming, or TV broadcasting on the big screen. Experience larger than life, captivating images with the finest details all from your PX747-4K projector.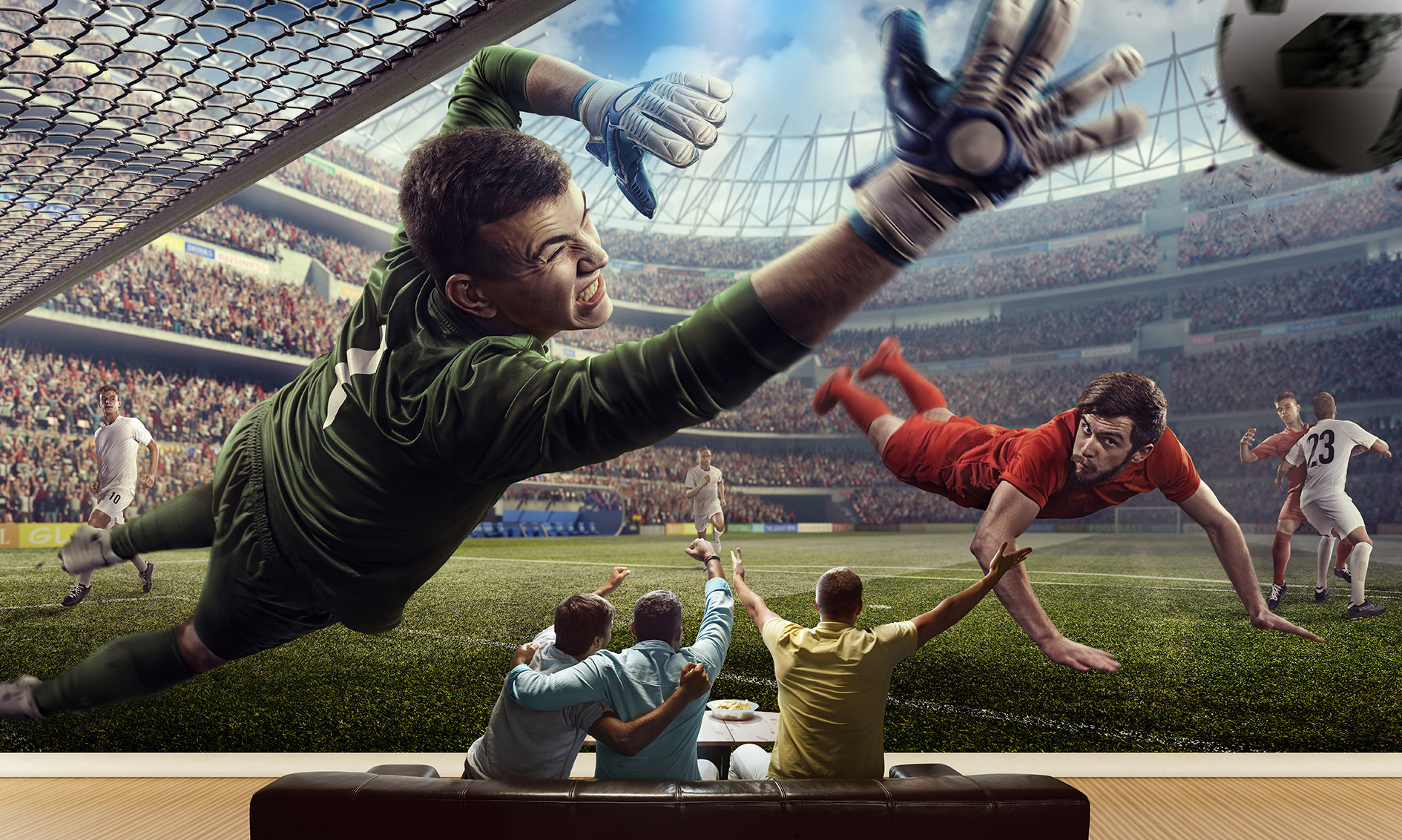 HDR Compatible
HDR, High Dynamic Range, gives depth and higher contrast in colors. PX747-4K supports HDR contents to produce more realistic looking images and bring flat images to life with more displayable information in the darker and brighter parts of a scene.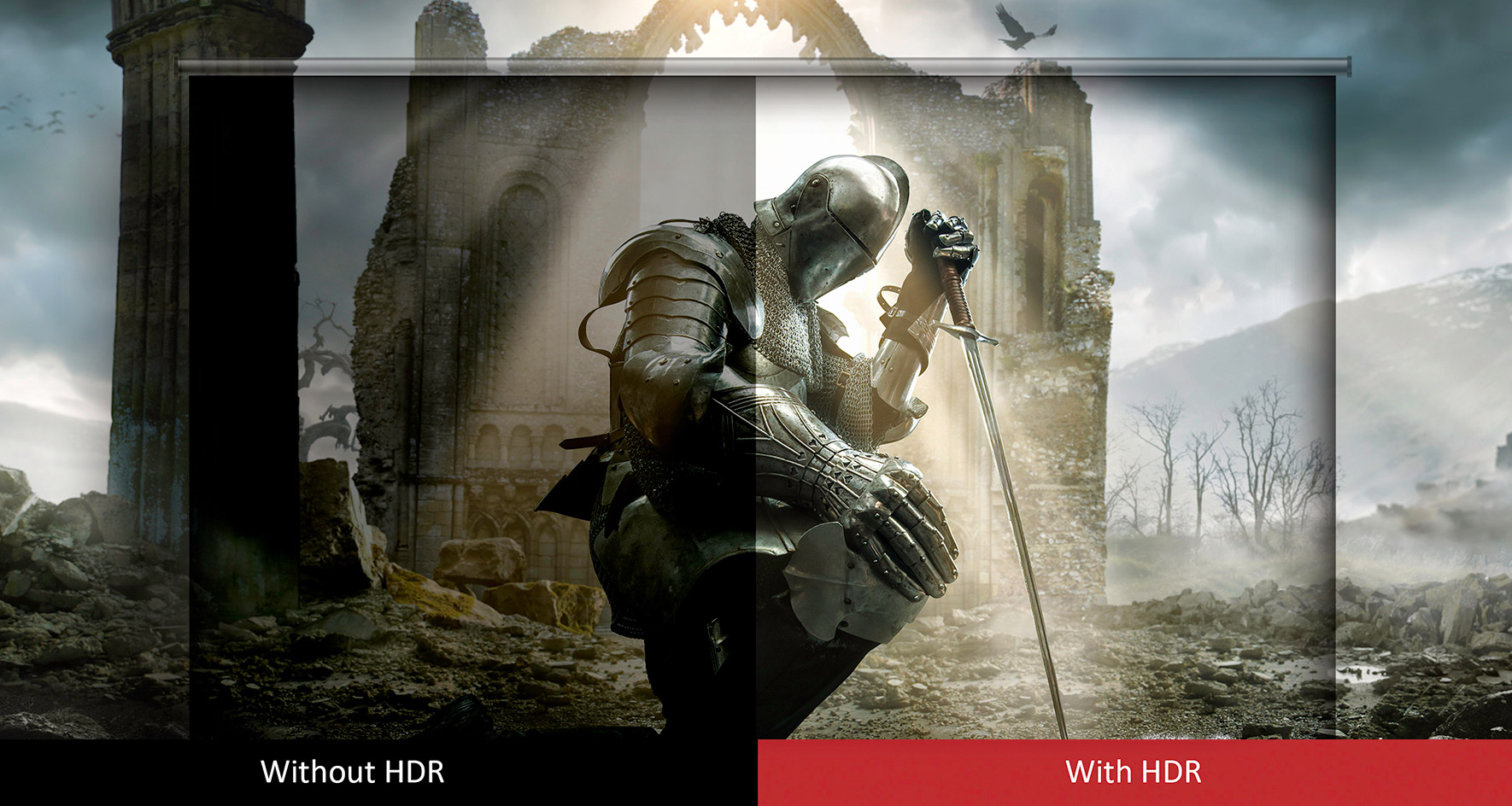 Advanced Image Processor
SuperColor

™

 True-to-life Color

ViewSonic's proprietary SuperColor™ Technology displays a wide color range, ensuring that users enjoy a true-to-life color performance in both bright and dark environments without sacrificing image quality.






Super Resolution
This feature re-masters each object individually to produce sharper and more detailed images.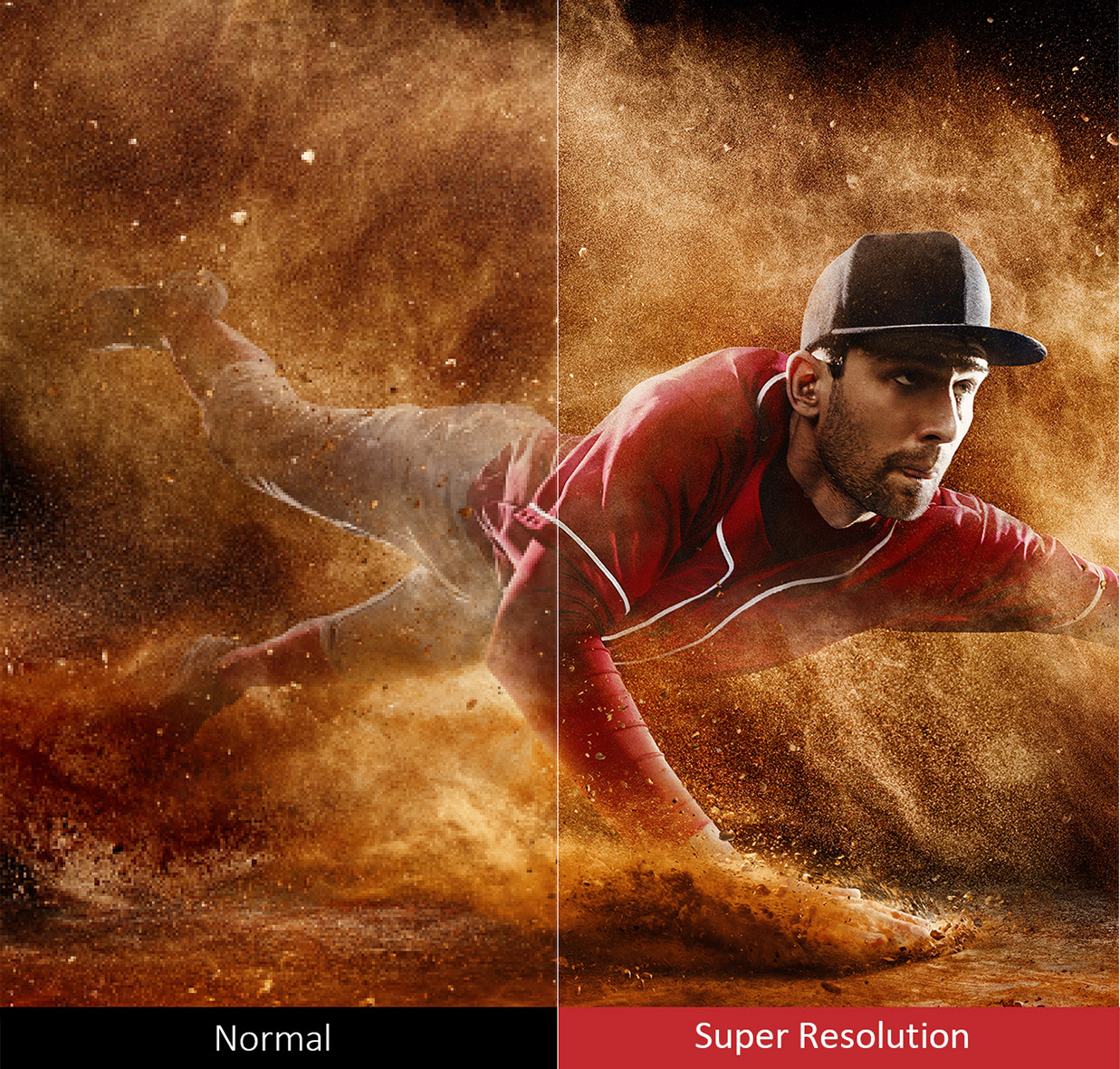 Color Enhancement
TColor enhancement optimizes colors individually to maximize color gradation performance.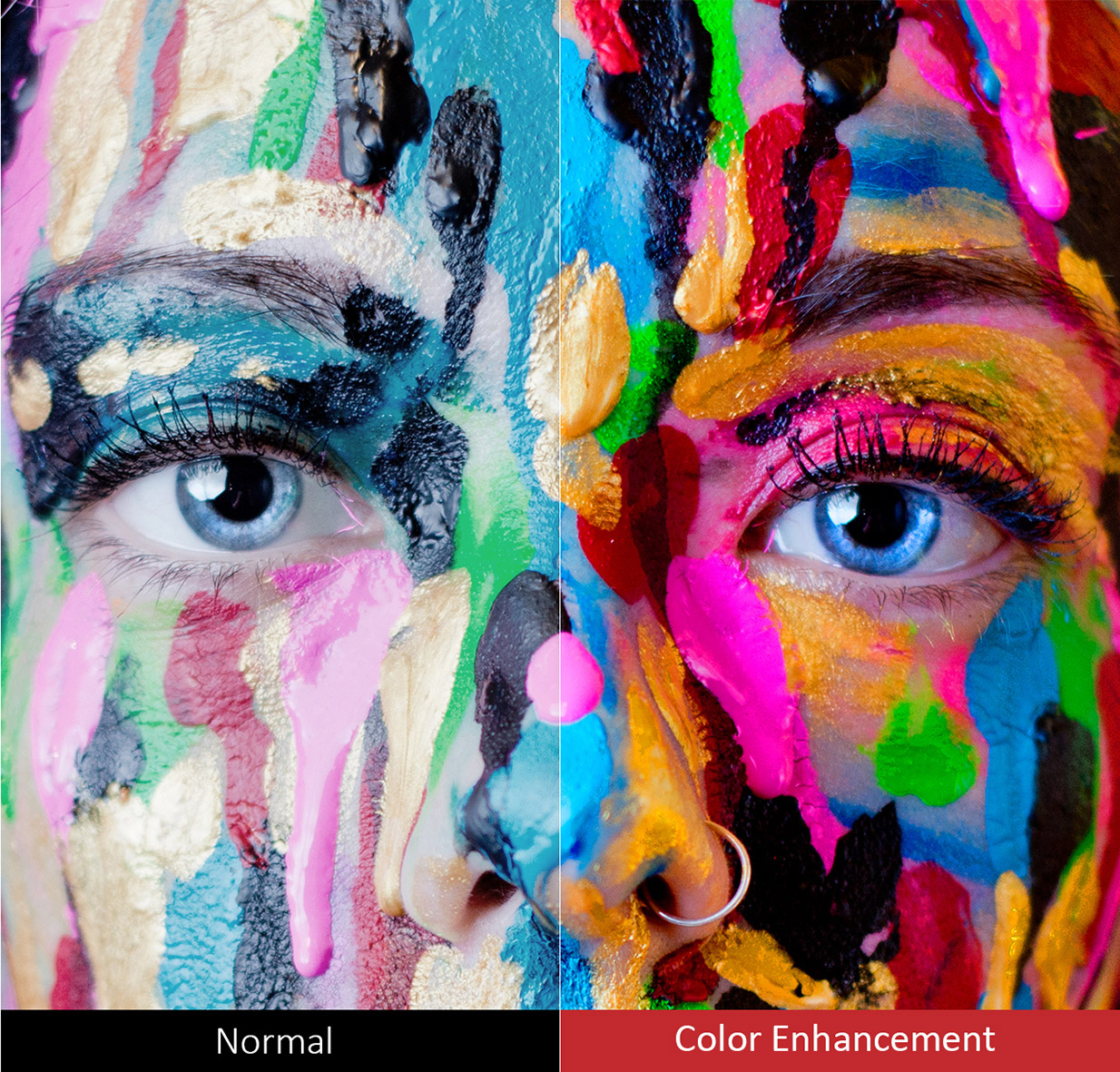 True Skin Tone

Prevents discoloration from the projection light and achieves natural-looking skin tones.

4K Device Support with HDCP2.2

In addition to HDMI1.4 input, PX747-4K also integrates HDMI 2.0 with HDCP2.2, allowing you to enjoy true 4K UHD content from devices such as streaming boxes and 4K UHD Blu-ray players.(must be HDCP2.2 compliant to pass 4K signal to 4K UHD projectors)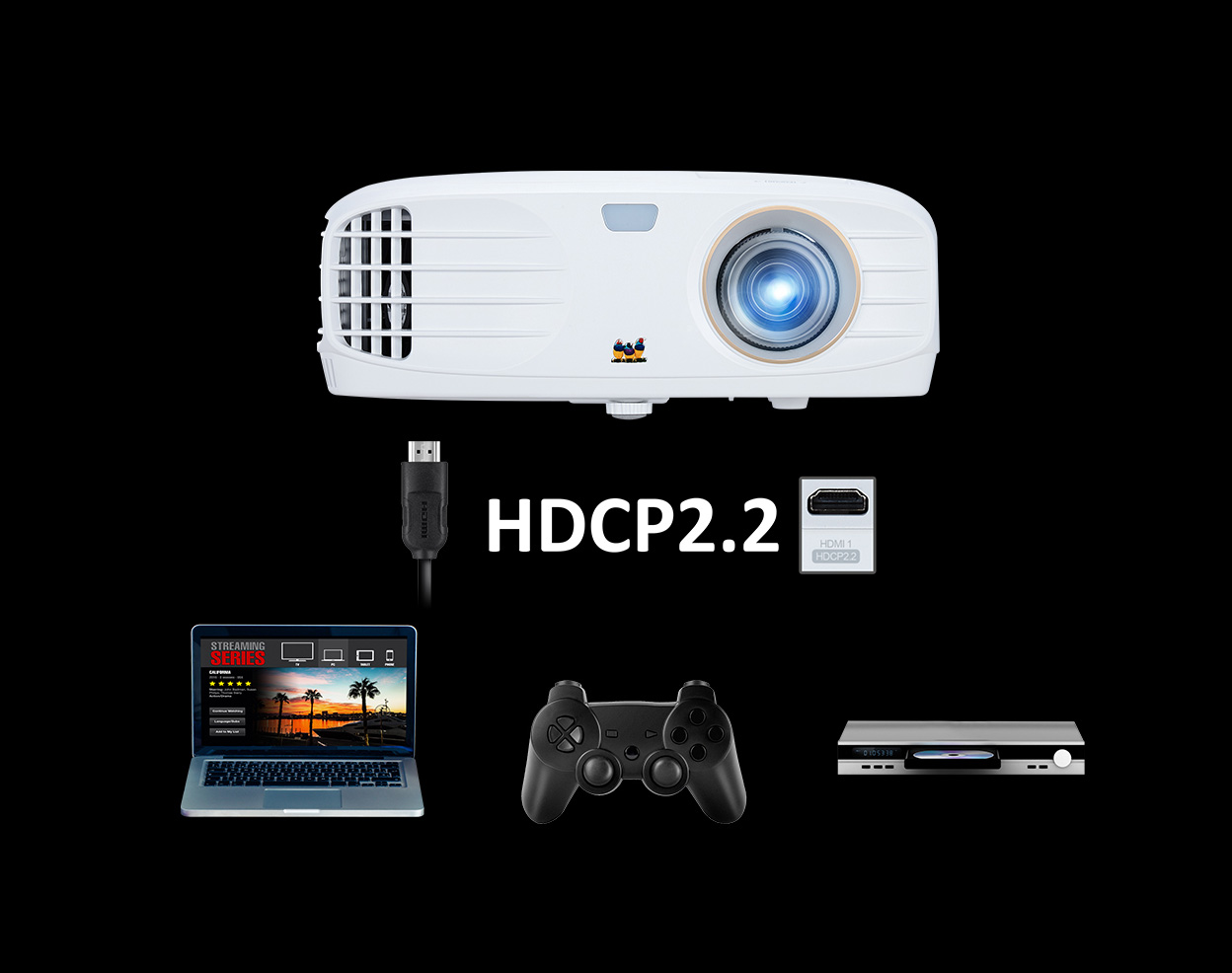 Connect to HDMI Wireless Dongles

A built-in 5V/1.5A USB power output can be used to supply power to HDMI wireless dongles, like Chromecast, Amazon Fire TV Stick, etc. Eliminating the need for separate power adapters when streaming your favorite multimedia content.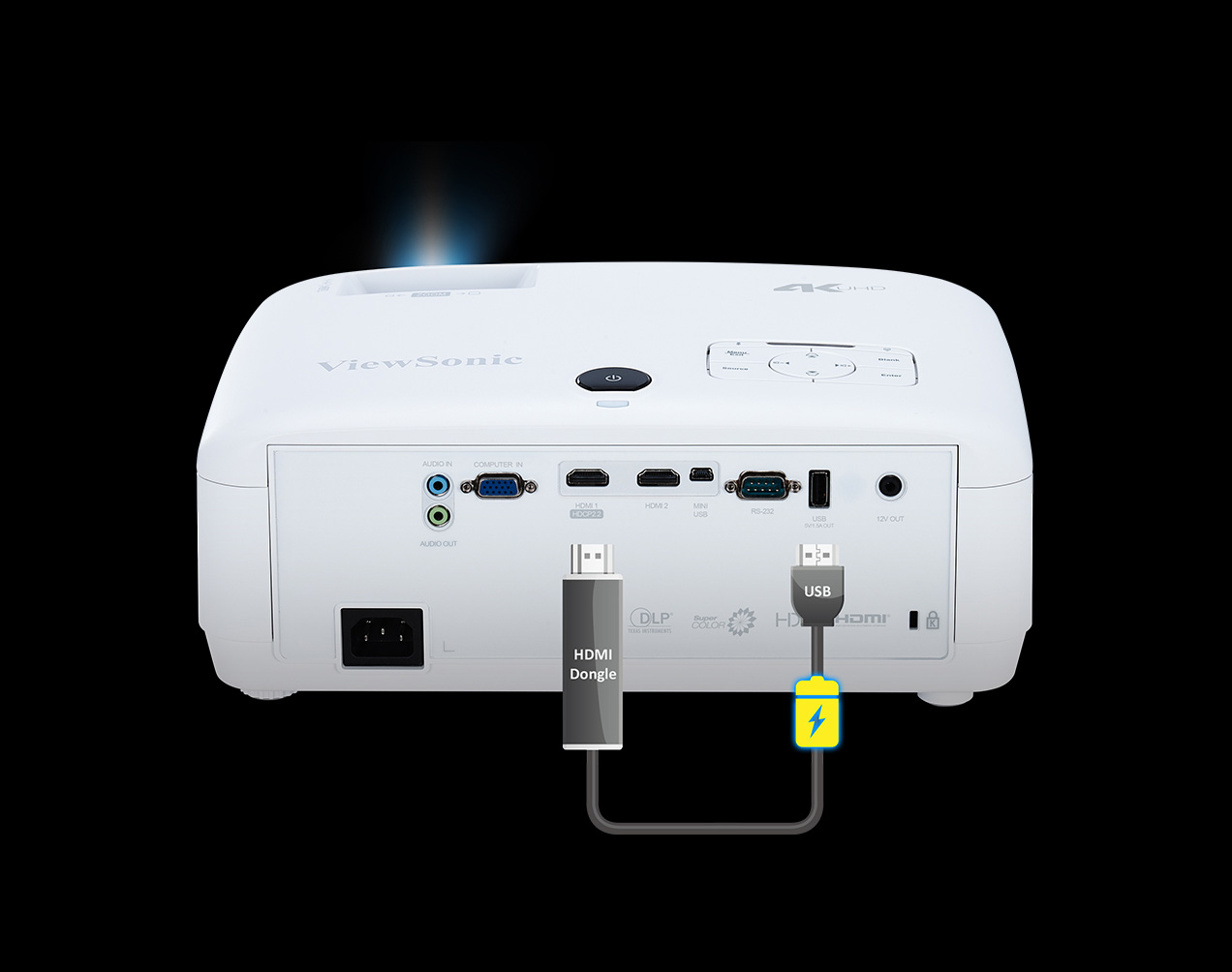 120% Offset & Vertical Keystone
With 120% offset and vertical keystone, the projector provides flexible installation and auto-corrects the position of projection by shifting the image vertically up to 120% without sacrificing image quality and size.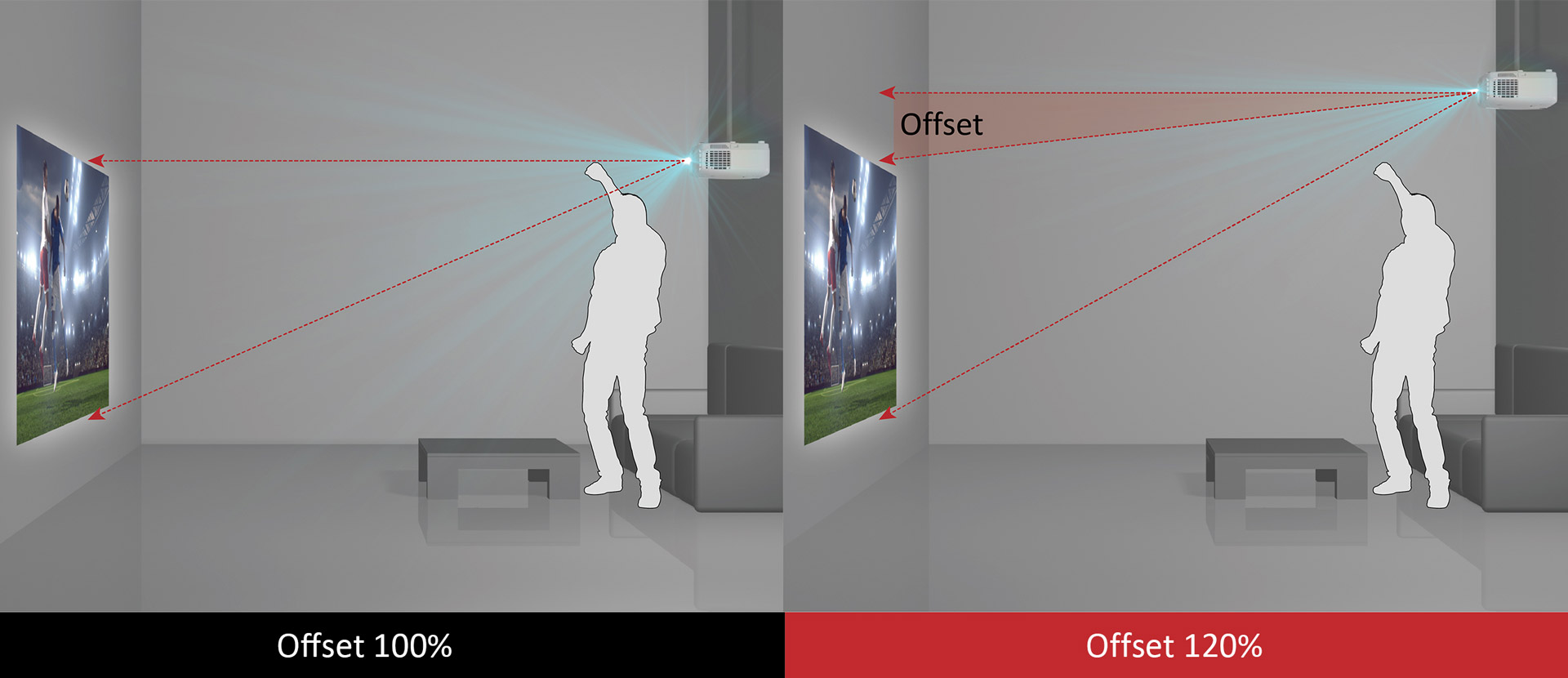 Next Generation Glass Lens
The projector's lens ensure that projected images are sharp, crisp, and maintain focus through the entirety of your usage by utilizing a pure glass lens for high volume light transmission.

User-Friendly Remote Control
PX747-4K comes with a backlit remote control that makes operating the projector simple, especially in the dark.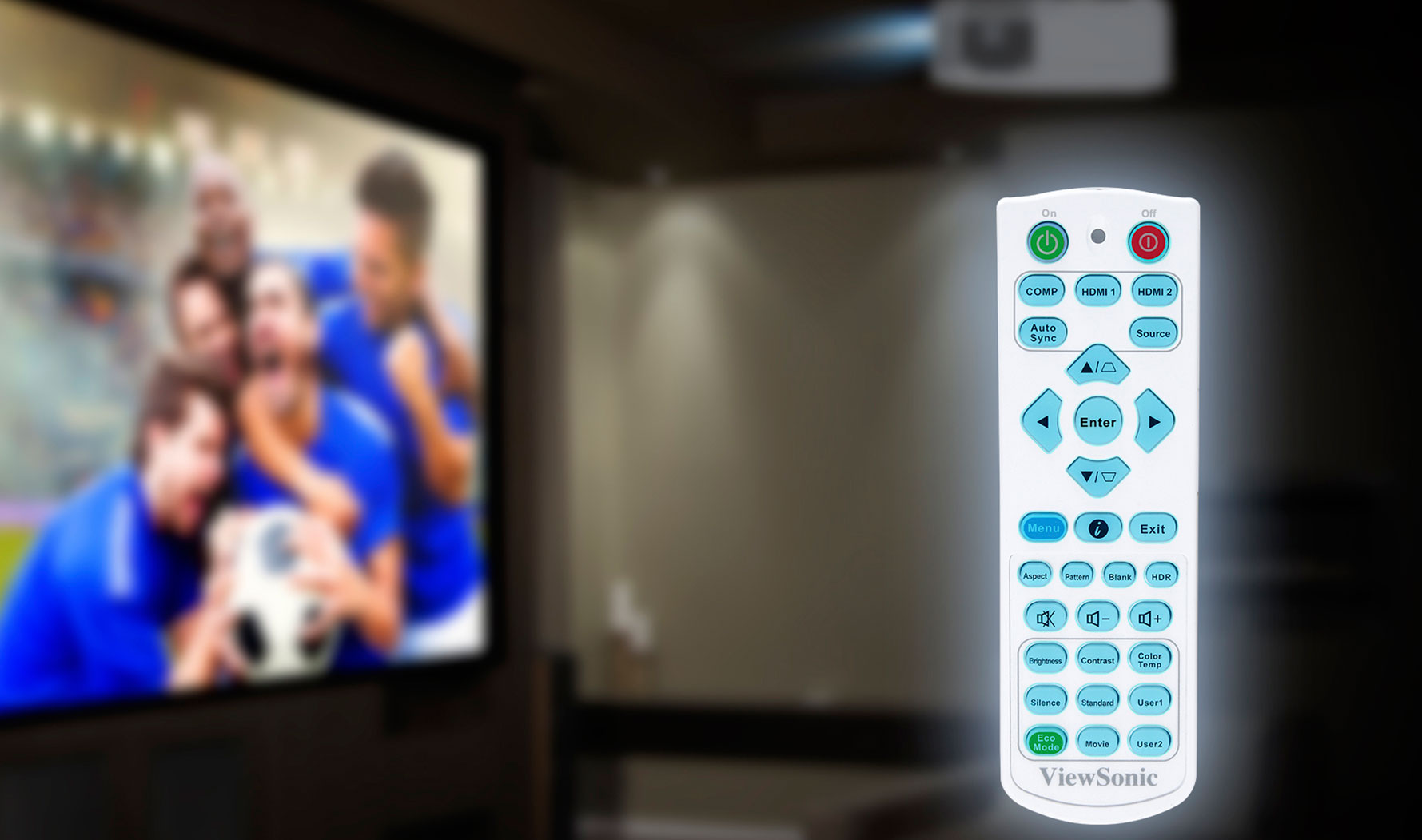 Centralized Control
A centrally located power button makes for easy control of the projector's status and also doubles as an infrared receiver for convenient projector management.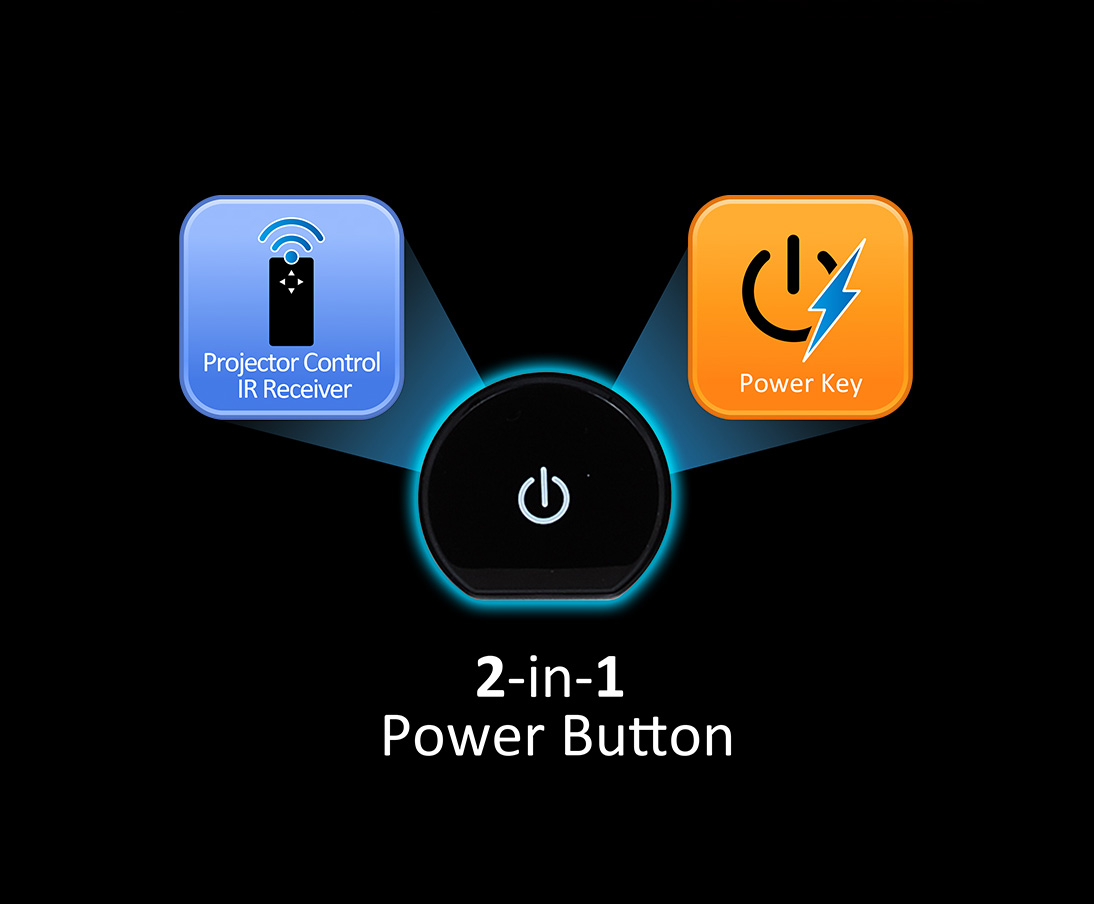 Reduced Energy Consumption
When no signal has been detected, the projector will automatically power off to conserve energy and lamp life.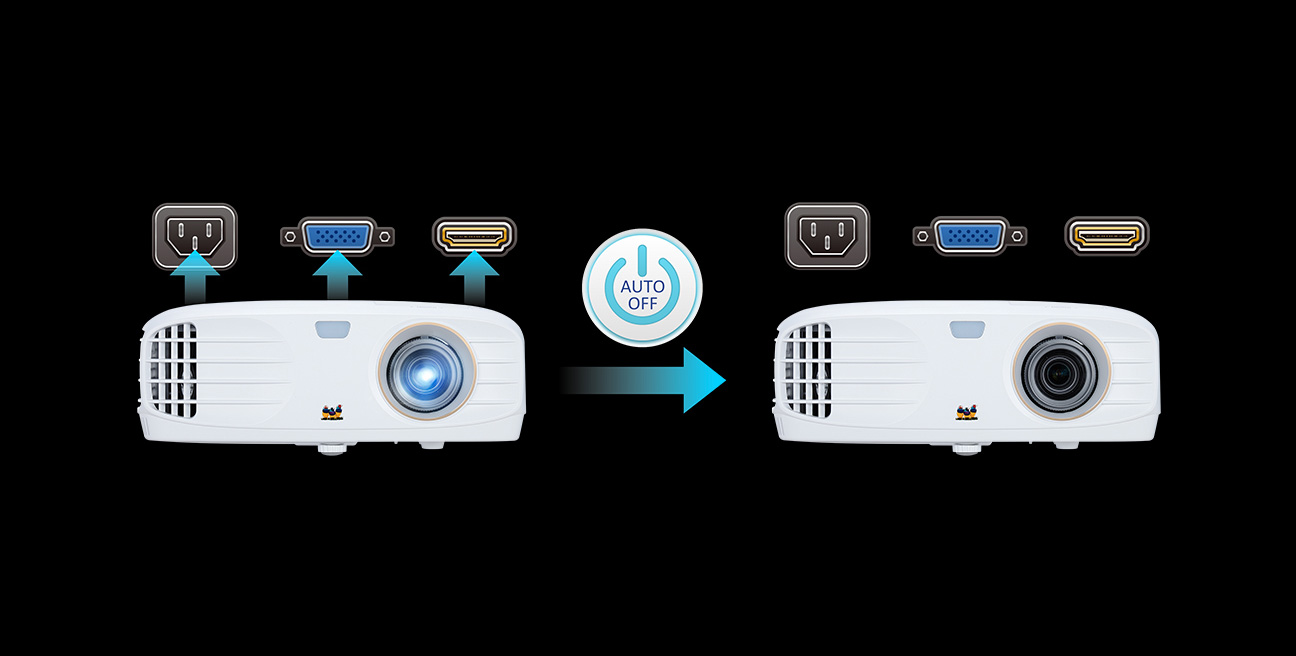 Exterior & Rear I/O Connectors